As part of CapitaStar's commitment to ensuring that your data is secure and in compliance with Personal Data Protection Commission Singapore (PDPC)'s advisory guidelines on NRIC numbers issued on 31 August 2018, with effect from 8 January 2019, CapitaStar will cease collecting, processing or using NRIC numbers of CapitaStar members for identification purposes. All CapitaStar members will use either his/her Singapore or Malaysia mobile phone numbers ("local numbers") as the main identifier.
In line with this change, we will require all CapitaStar members to perform a one-time verification of your local number. Upon your next login through the CapitaStar application , you will be prompted to verify your local number through a One-Time-Code (OTC) sent to the local number listed in your membership profile.
You may edit/update your particulars on the 'Profile' page in the CapitaStar application. Please ensure that the particulars in your profile are accurate and complete to receive the latest program updates.
The Terms and Conditions of the CapitaStar Programme will be updated to remove the requirement to provide NRIC numbers as a form of identification, unless otherwise stated. Read more here.
Accounts which have not been validated through the verification process of the local number as described above will not be accessible after 8 January 2019.
This means that you will be unable to perform the following actions:
Accessing the CapitaStar App
Uploading of receipts across all channels
Earning of STAR$
Redemption of CapitaVouchers or eCapitaVouchers
Redemption and/or usage of shopping rewards
View STAR$ transactions or balance
To continue accessing your CapitaStar account, please follow the steps below.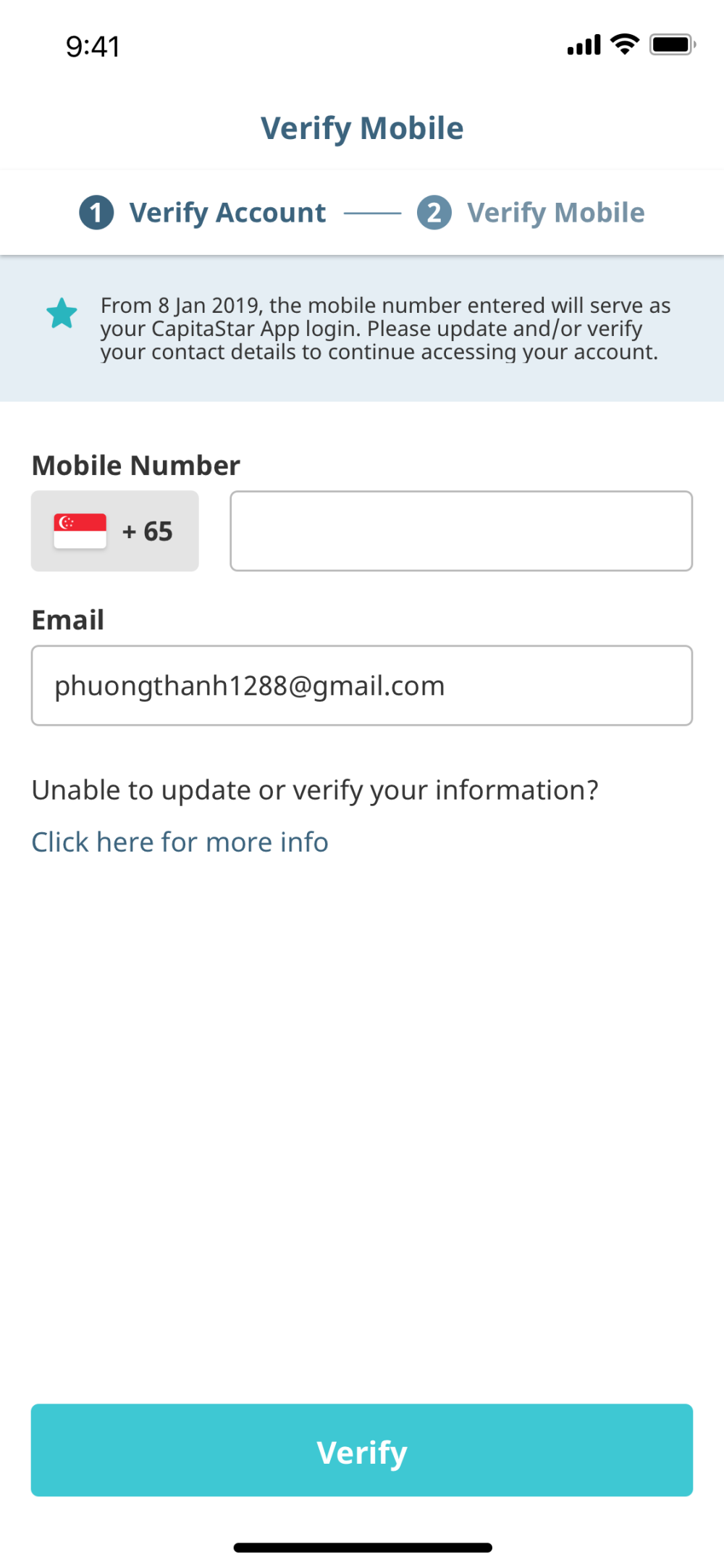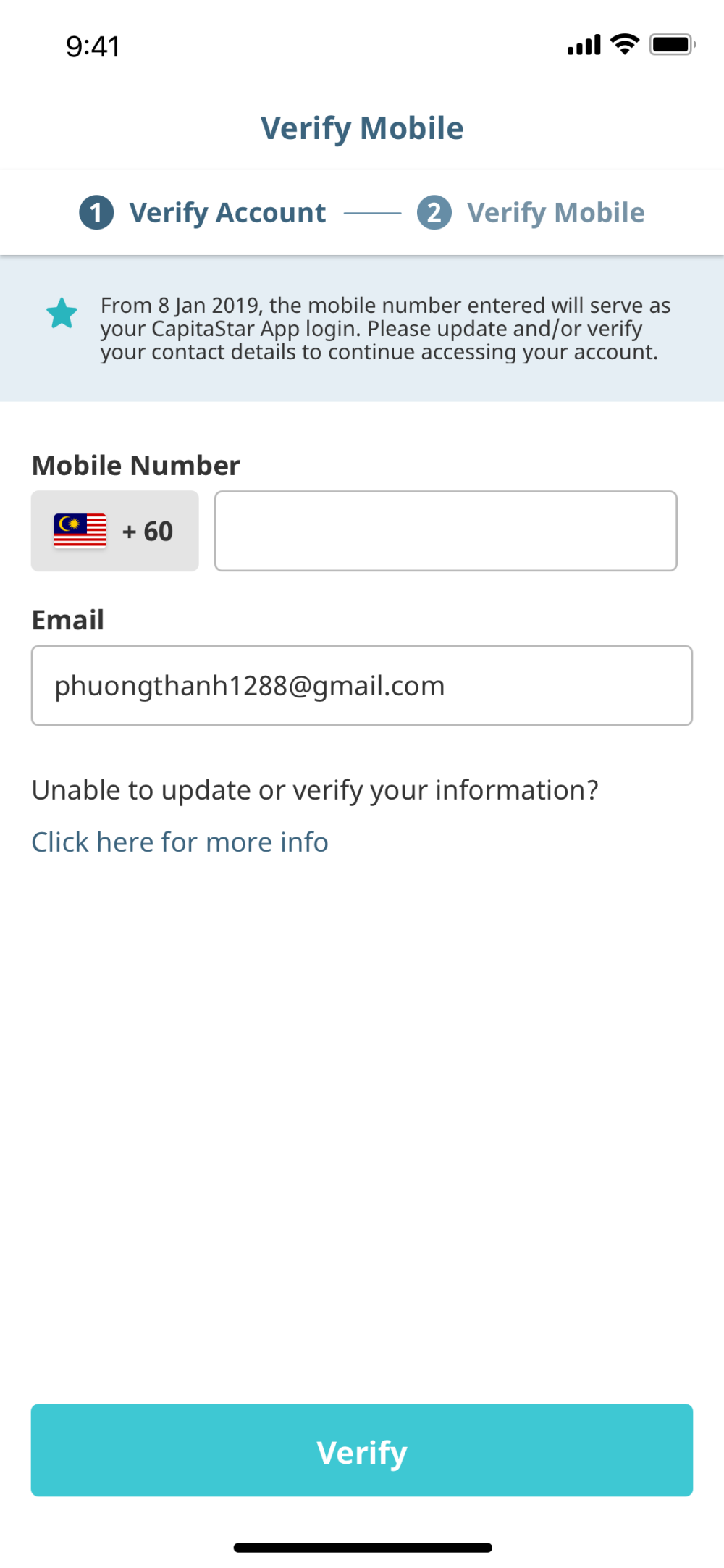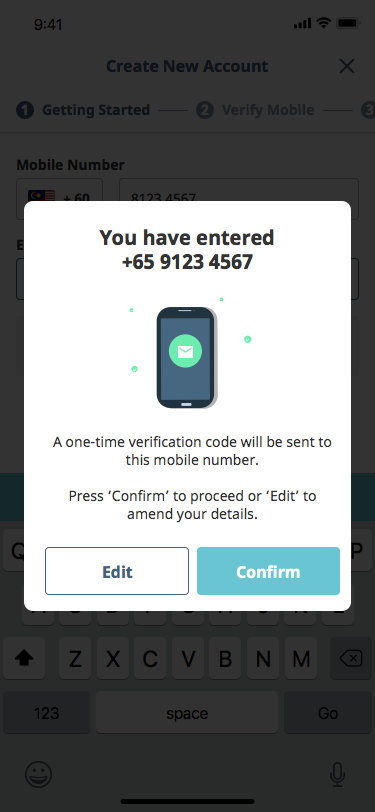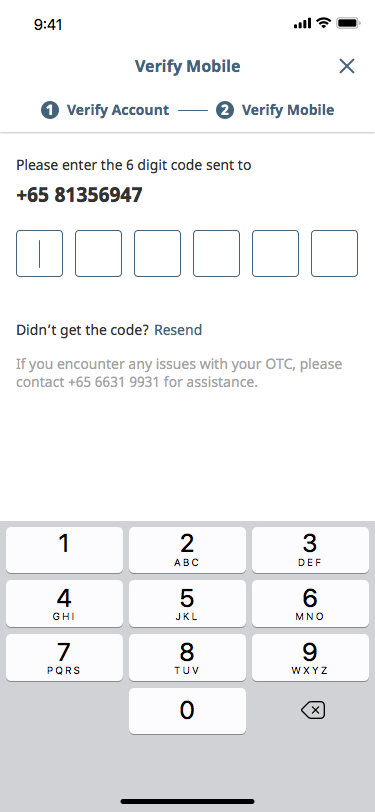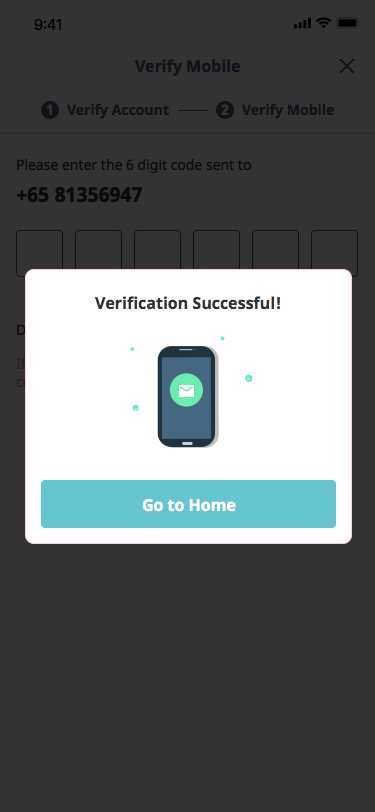 For any enquiries, please contact us at:
Singapore
Email: retail@capitaland.com
Hotline: (65) 6631-9931
Malaysia
Email: ask_us@capitastar.com.my
Hotlines:
3 Damansara | (60) 03-7663 2801
East Coast Mall | (60) 09-565 8600
Gurney Plaza | (60) 04-2228 111
Melawati Mall | (60) 03-4101 0888
Queensbay Mall | (60) 04-6198 989
The Mines | (60) 03-8949 633
For more information on the advisory guidelines for NRIC numbers issued by PDPC, please click here.