Cooking together and sharing a meal
is a great way to have fun and bond

Let's make the best of this #StayHome period with our loved ones!

Here are some of our top picks of quick and healthy recipes that you can whip up easily like an accomplished chef
to bring joy to your family!
Chicken and Asparagus Stir Fry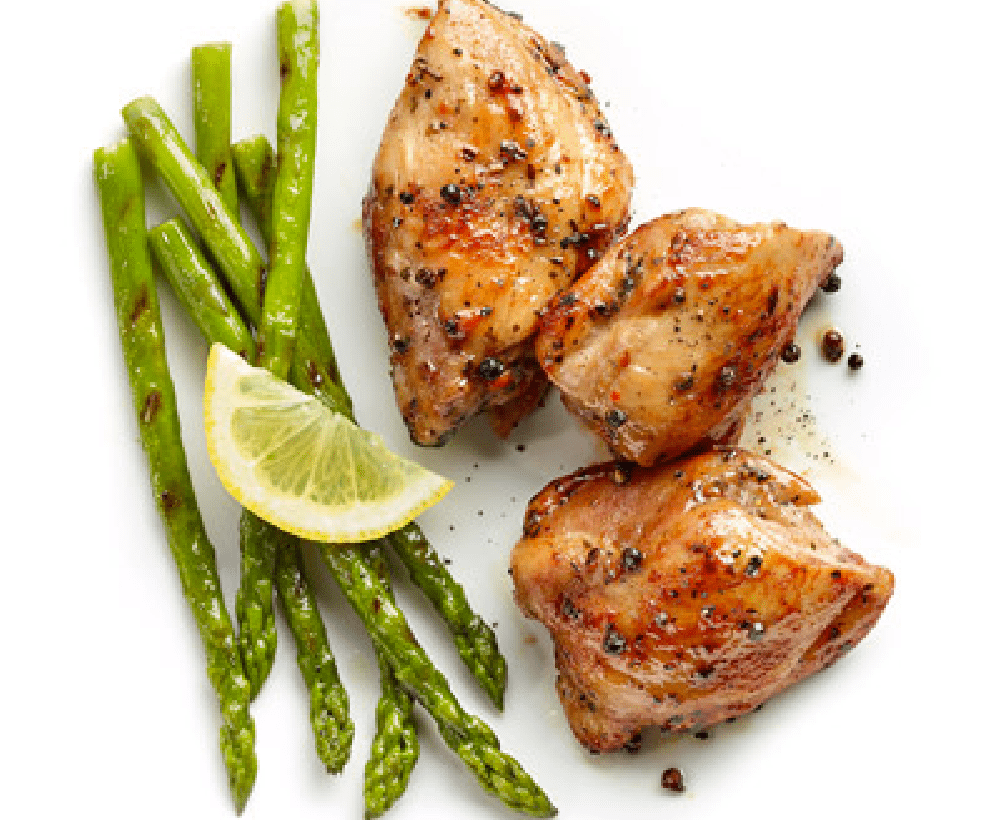 Ingredients                      

Instructions

1 Tablespoon of soy sauce
 1 Tablespoon of honey
 2 boneless, skinless chicken breasts, cut into bite-sized pieces (about 1-inch)
1 Tablespoon of olive oil
1 bunch of asparagus, cut into bite-sized pieces
4 cloves garlic, thinly sliced
2 scallions, chopped
2 teaspoon of toasted sesame oil

In a small bowl or in a ziplock bag, combine soy sauce and honey. Add chicken and stir to coat. Set in the refrigerator until ready.
Meanwhile, heat oil in a large skillet over medium-high heat. Add asparagus, and saute until cooked for about 5 minutes. Remove the asparagus with a slotted spoon and set aside.
Remove chicken from marinade and add to skillet. Saute until nearly cooked through (with the insides still slightly pink) for about 5 minutes. Then add garlic, scallions, and the reserved marinade to the pan.
Saute for an additional 2 minutes until the chicken is cooked and the garlic is fragrant. Remove from heat and stir in the cooked asparagus and sesame oil until combined.
Serve immediately with rice, garnished with toasted sesame seeds if desired.
Cream of Pumpkin Soup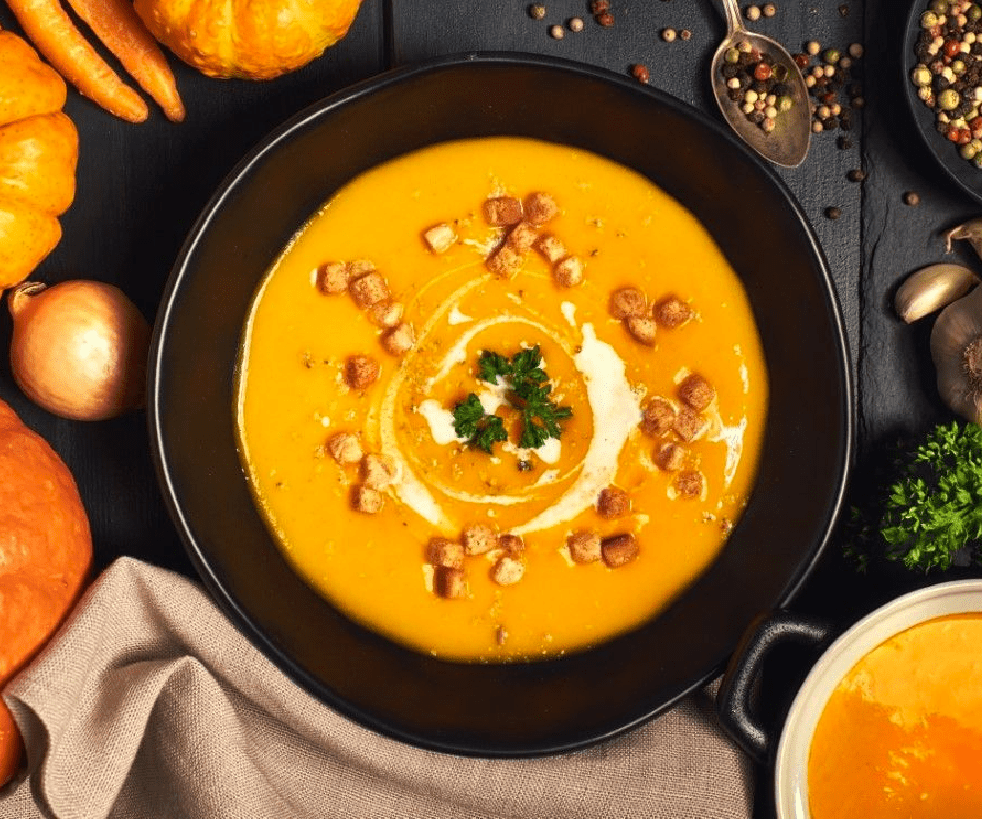 Ingredients                      

Instructions

350g of Pumpkin
1 potato
½ piece of big onion
100g of whipped cream
200g of soup stock
Pepper
Salt
Oil
Sugar

Add oil into the wok, fry onions, add pumpkin and potatoes till soft
Add the pumpkin, potato and soup stock into a blender and blend well.
Filter the mixture
Cook the mixture till it boils
Add in whipped cream, sugar, salt and pepper
Shrimp Pasta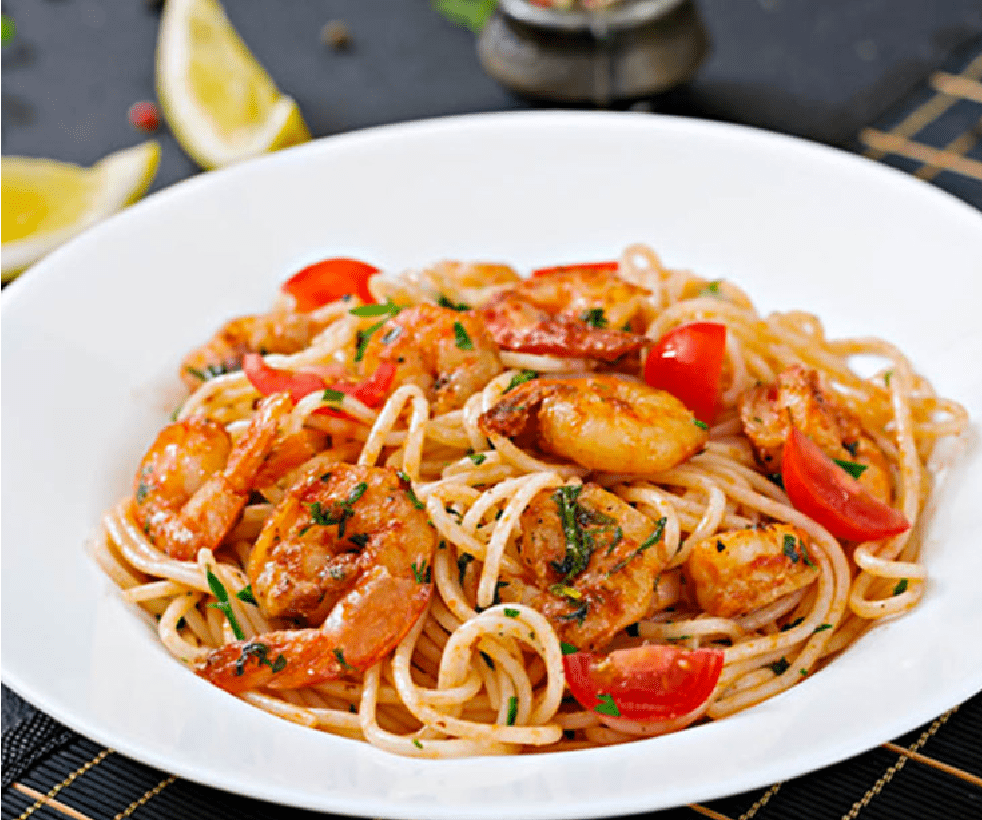 Ingredients                      

Instructions

120g of Spaghetti Pasta
 2 tablespoons of extra virgin olive oil
 3 cloves garlic, finely minced
120g Campari tomatoes, cut into thin wedges
 1/4 cup chicken broth
 1/2 teaspoon chicken bouillon
120g peeled and deveined shrimp or jumbo prawn, butterflied
 3/4 teaspoon salt or more to taste
 freshly ground black pepper
 1 teaspoon chopped Italian parsley

Bring a pot of salted water to boil. Cook the spaghetti al dente, according to package instruction.
In a skillet or pan on medium-low heat, add the extra virgin olive oil. Saute the garlic until sizzling but not browned.
Add the tomatoes, chicken broth and chicken bouillon. As soon as it bubbles, add the shrimp. Cook and stir until the shrimps are cooked and the tomatoes break down.
Add the spaghetti, salt and generous dose of freshly ground black pepper. Stir to combine well. Turn off the heat.
Honey Garlic Glazed Salmon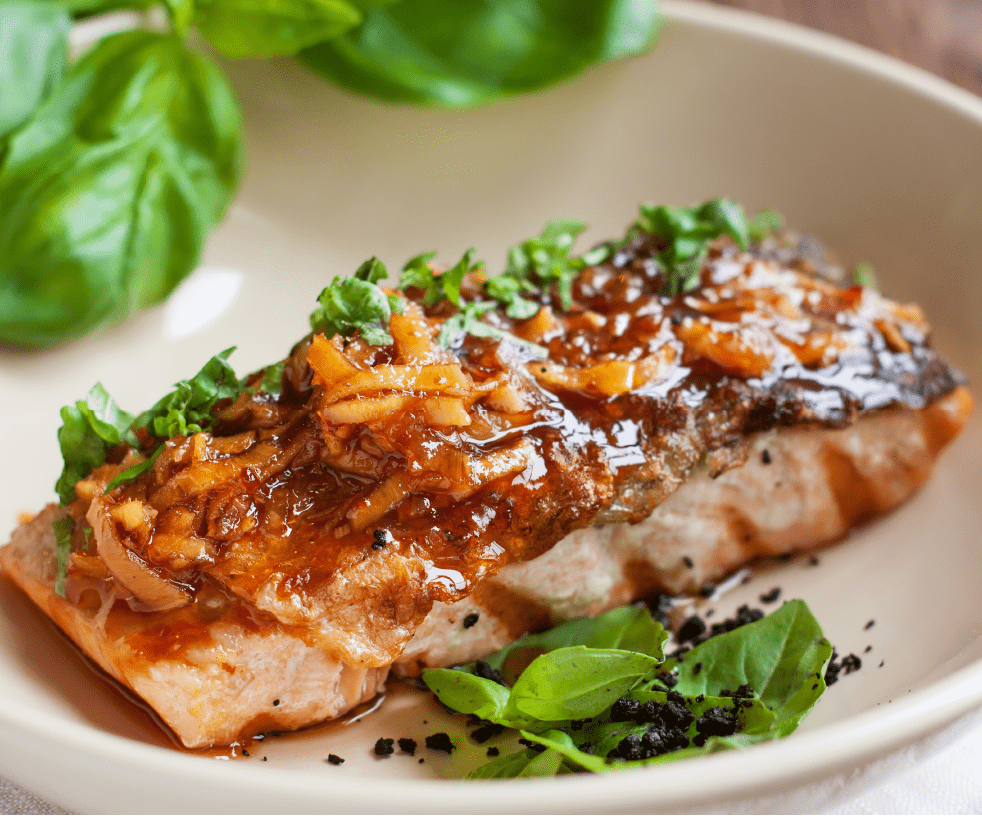 Ingredients                      

Instructions

350g oz salmon, cut into 2-3 fillet strips
salt
black pepper
1 pinch cayenne pepper
2 tablespoons honey
1 tablespoon warm water
1 1/2 teaspoons apple cider vinegar or lemon juice
1 tablespoon olive oil
3 cloves garlic, minced

Season the surface of the salmon with salt, black pepper and cayenne pepper. Set aside.
Mix the honey, water, apple cider vinegar or lemon juice and a pinch of salt together. Stir to combine well.
Heat up a skillet with the olive oil. Pan-fry the salmon until half done. Add the garlic into the pan until slightly browned.
Add the honey mixture and lemon wedges into the skillet, reduce the sauce until it is sticky
Finish it off by broiling the salmon in the oven for 1 minute or until the surface becomes slightly charred
---
Supercharge Your Immune System With These
Vitamin-C SuperFruits!
| | |
| --- | --- |
| Fruit | Other Benefits |
| Tomatoes | Good For Your Skin |
| Lemons | Helps in Weight Loss |
| Blackcurrants | Keeps The Brain Healthy |
| Oranges | Filters Toxins |
| Guava | Improves Heart Health |
| Strawberries | Prevents High Blood Pressure |
| Papaya | Improves Digestion |